Done with the denim cut-offs? Binned that floral crown? If you're looking for some fresh festival style inspiration, take your cue from this fashion-forward lot…
Alexa Chung, Glastonbury 2014
As Alexa clearly knows, festival season is an amazing time to mix and match the things in your wardrobe that you never even knew went together. A MaxMara silk slip and a khaki combat jacket? So ideal. On paper, these things simply shouldn't work. But in a boggy field accessorized with a glass of lukewarm wine? They so, so do.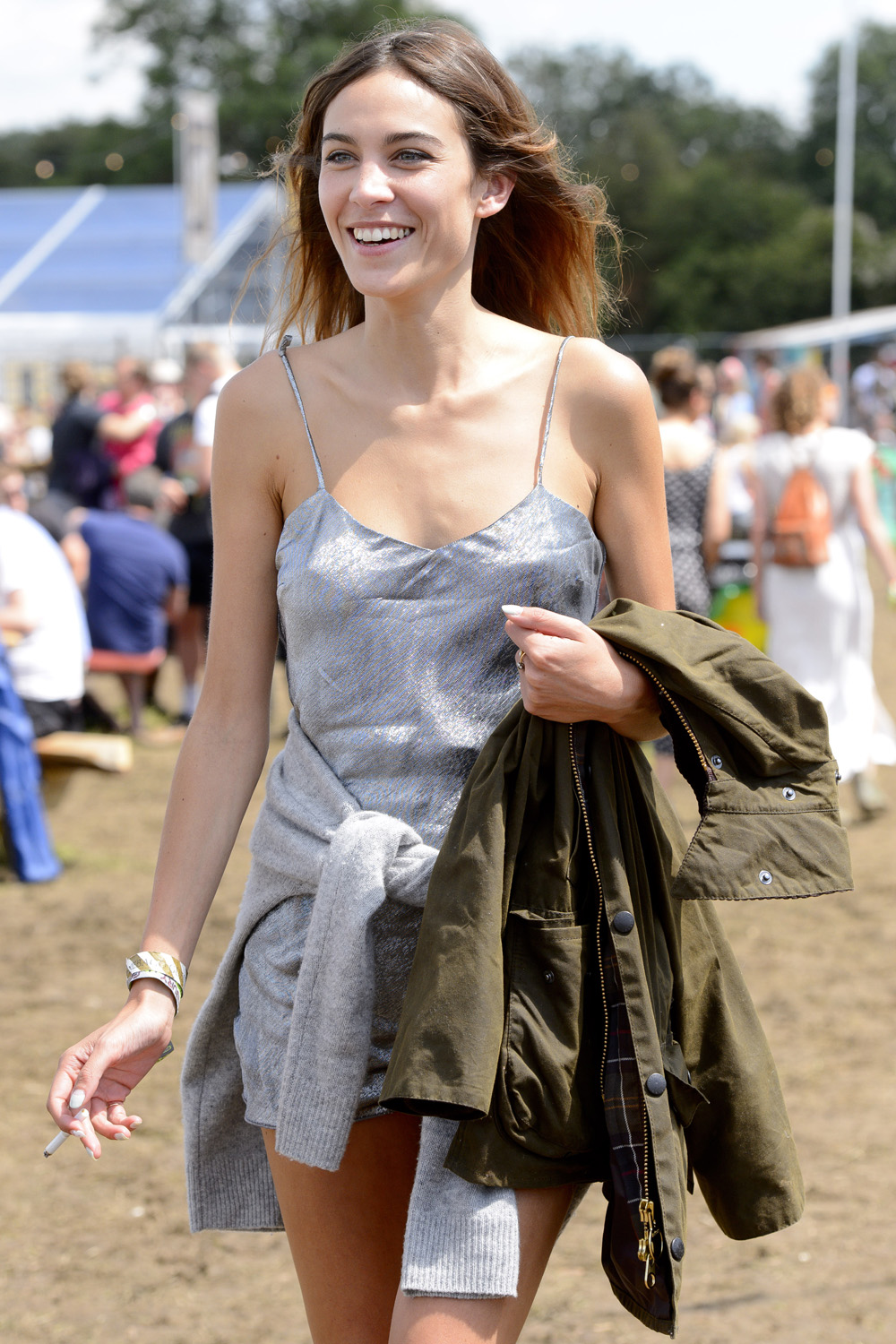 Cher, The Sanremo POP Festival 1967
The lurex flares, the sequin halter! Oh Cher you are the ultimate. SS15's Seventies throwback trend will come into its own this festival season – Google the GTOs, Miss Pamela or Cynthia Plaster Caster, and raid the original groupies' wardrobes for your inspiration.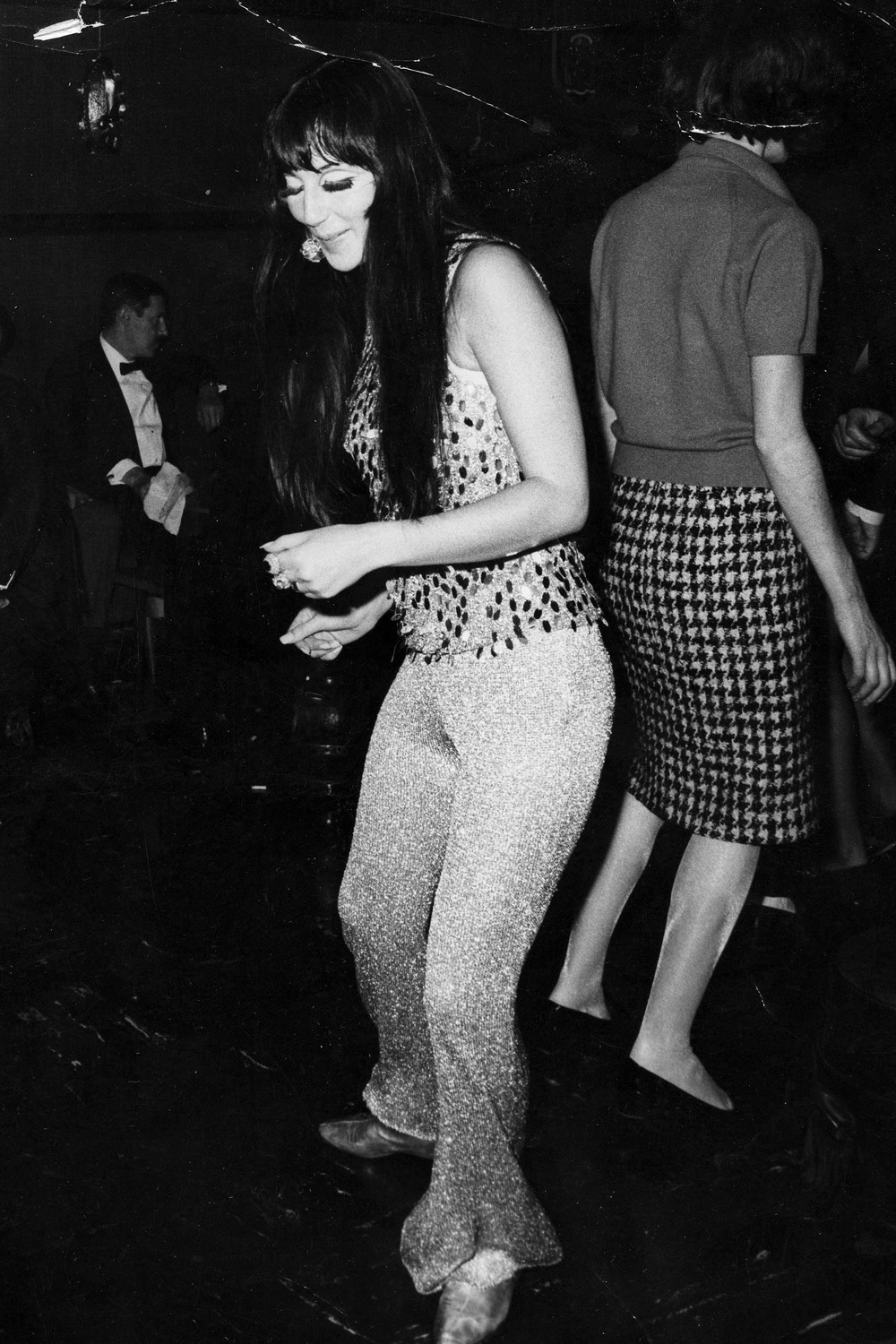 Gwen Stefani, Glastonbury 2002
When No Doubt played Glasto in 2002, Gwen showed us that getting dressed up for a festival could also mean dressing down. Grunge can be more glam without the glitter – mix plaid, khaki and denim fabrics with a shot of something cool, like this monochrome bandana.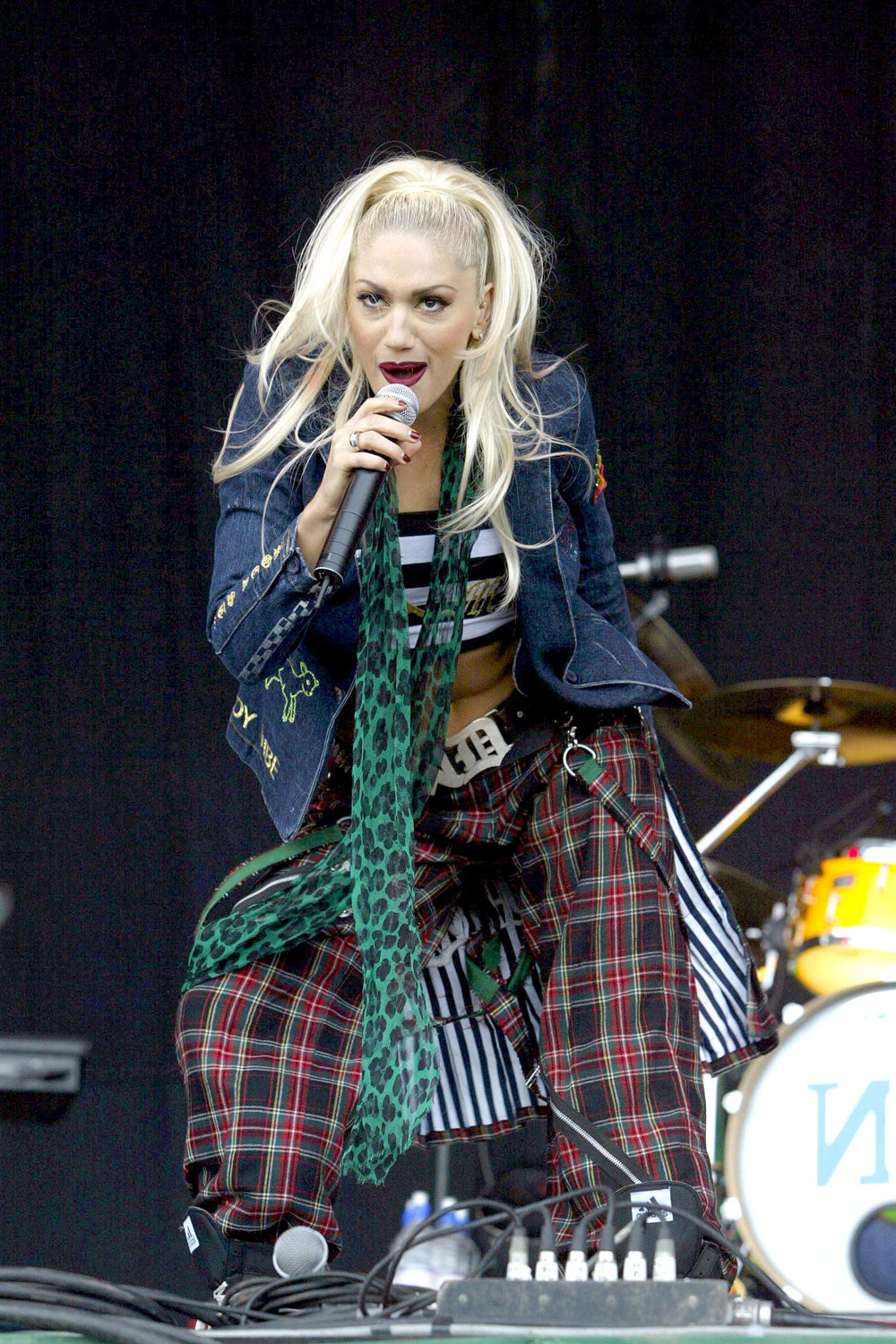 Florence Welch, Glastonbury 2014
Florence's 2010 Glasto performance was career-defining – the fabrics she wears on stage actually become part of her genius performances. But her off-duty festival style is as exciting as the on – this waistcoat and jacket combo is one of our all-time favourites.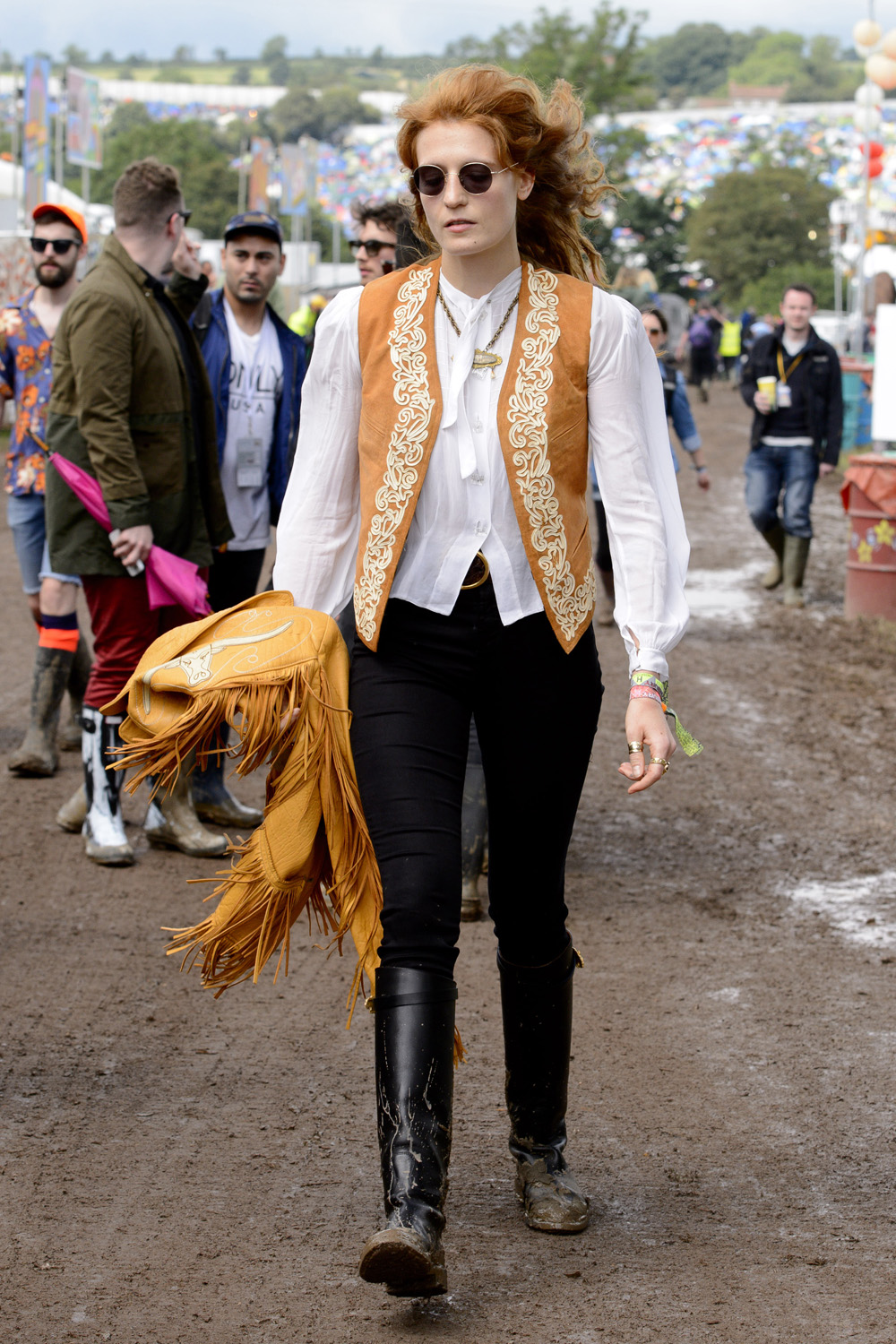 Mick Jagger, Hyde Park 1969
This one's all in those billowing sleeves. We're sure we saw Alexa rocking something similar at Coachella earlier this year…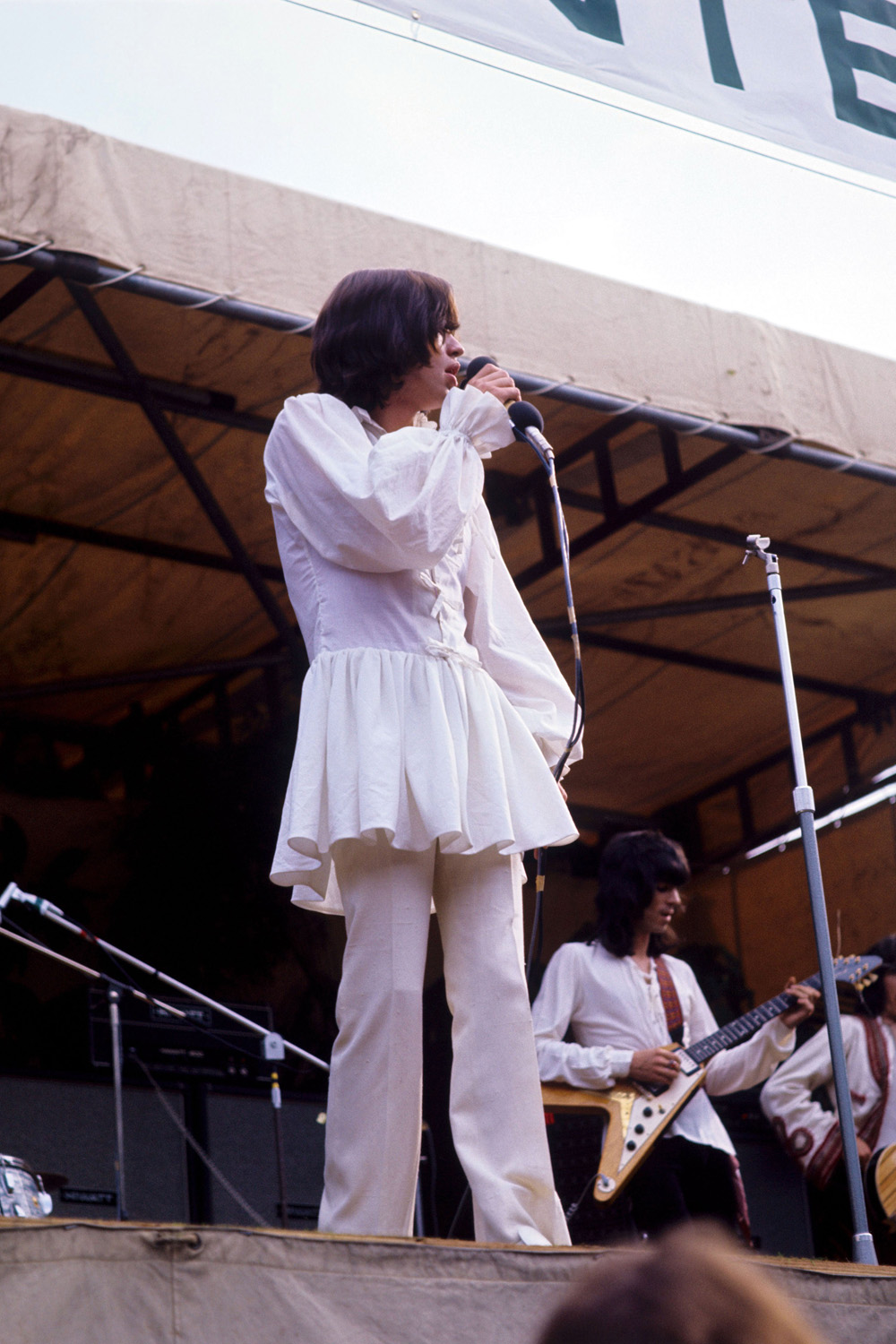 Sienna Miller, Glastonbury 2004
Sienna invented festival boho back in 2004, so surely it'd be rude of us not to give it another whirl now it's back on everyone's style radar? Perhaps nod to Chloe's luxe SS15 accessories though, over a pair of those neon shades.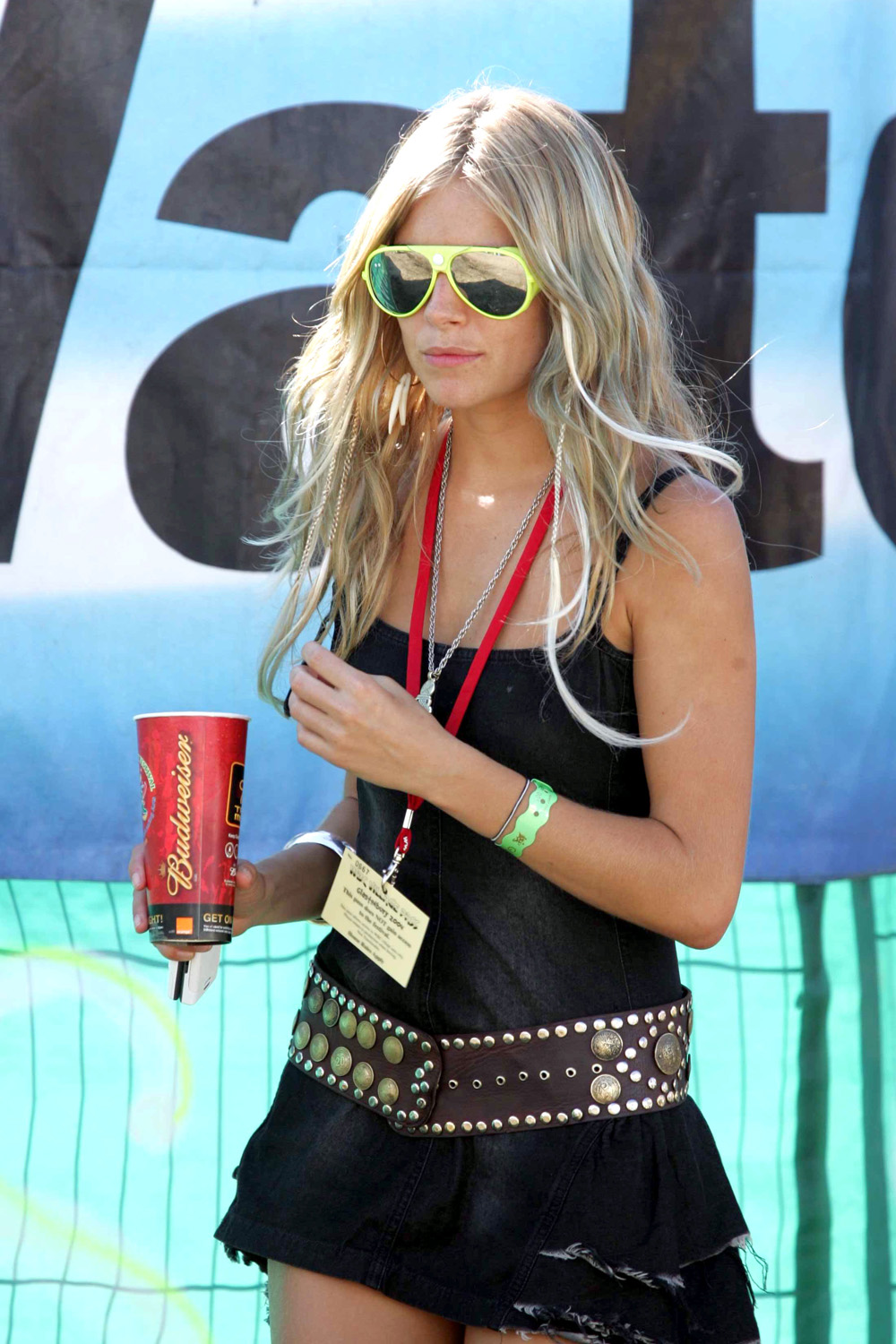 Rosie Huntington Whiteley, Coachella 2015
Could Rosie be our new queen of boho festival chic? We're saying yes if her 2015 Coachella outfits are anything to go by. She's putting an SS15 update on said 'vintage' Sienna with a studded tan satchel and the Chloe lace dress of dreams.

Beyoncé, Glastonbury 2011
And who says you can't wear sequins in the mud? Take your cue from Beyoncé and don something shimmery up top – it'll look amazing in the silvery rain, even if a bit soggy…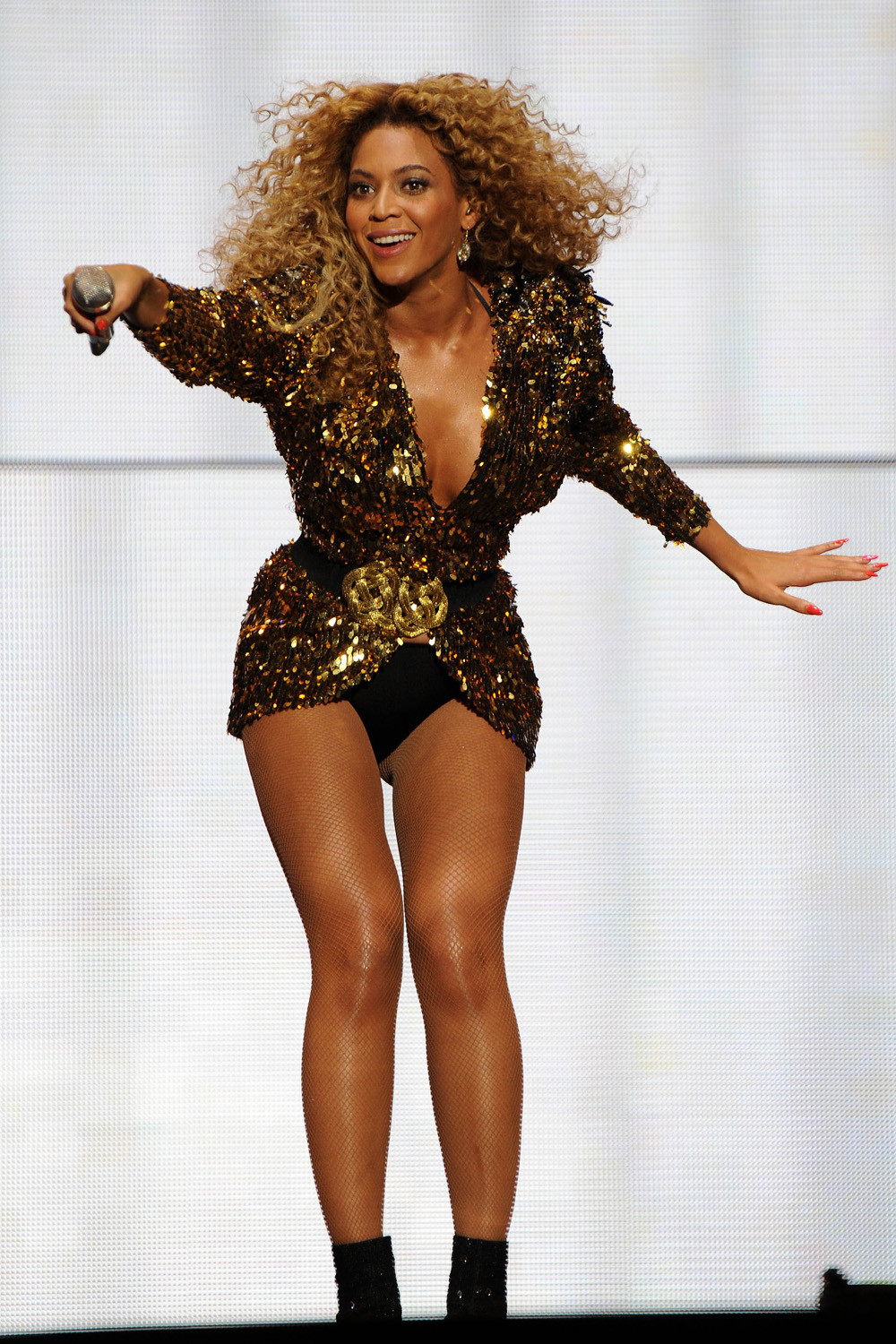 Kate Moss, Glastonbury 2005
Mossy was the one who made festival style a thing, an event – something that actually warranted a new outfit. At Glasto in 2005 she put Hunter wellies on the fashion map, teaming them with everything from glitzy minidresses to vintage tailoring. 10 years on, and all any of us are still really aiming for when it comes to festival style is to look this damn cool.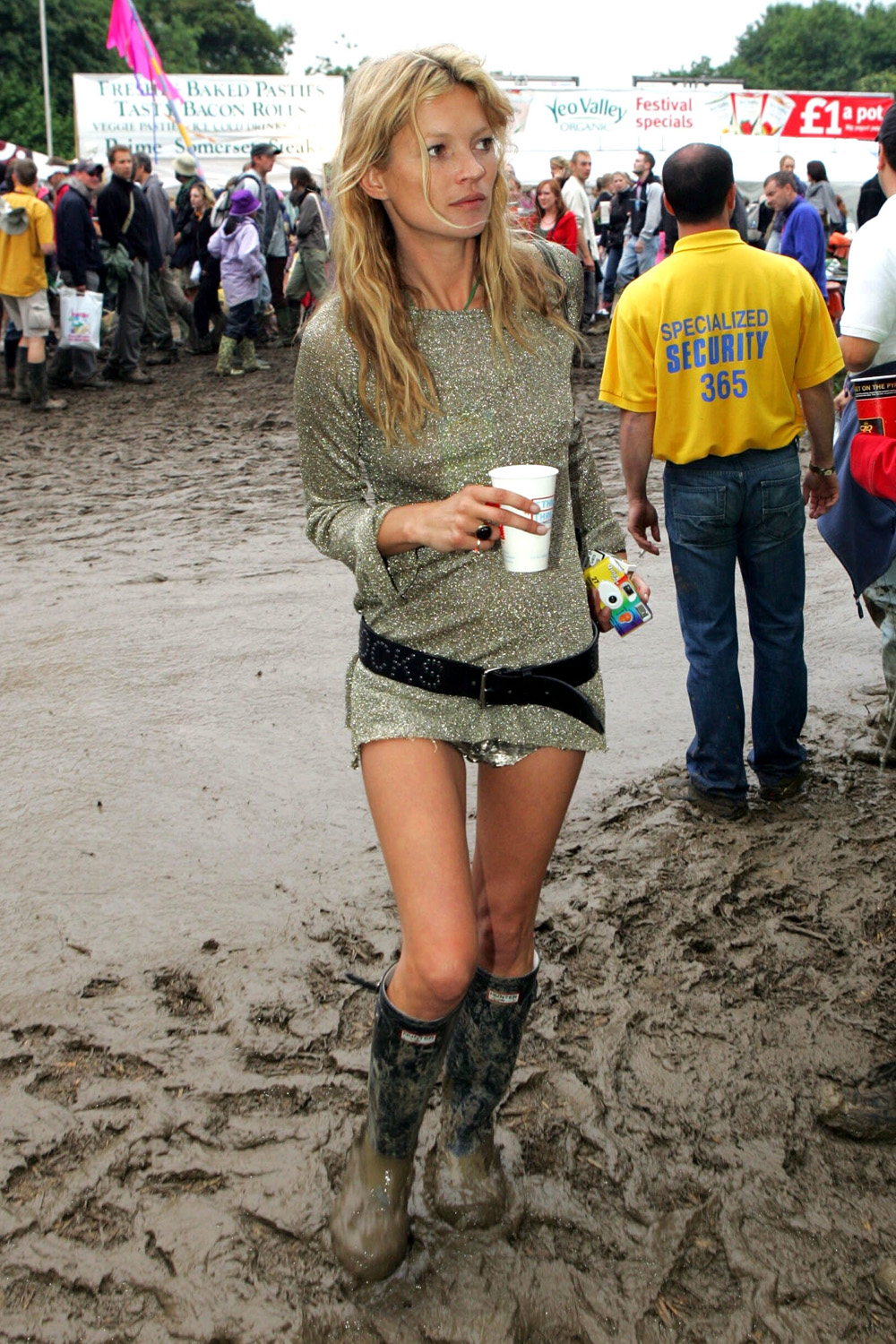 Source: Marie Claire Fashion News