Calling all you get-fit fanatics who are in operation-summer-body mode right now, pounding the pavements – or the treadmill – in order to sizzle on the beach. Here at Marie Claire HQ we're all about being the coolest girl in the gym class, so we like to make sure our kit is on-point and up to date. So whether you're looking for the latest printed two-pieces going or just something comfy you can do the school run in – we've got it sorted with our pick of the best, most uber-hot activewear brands
Every Second Counts 
We all know getting through the gym door can sometimes be a struggle, which is where Every Second Counts comes into play. Founded by ex-fashion director Sally Dixon, this brand has 17 years' fashion experience and gym passion oozing out of it and is just waiting to kick-start your workout. Designed to work with your existing wardrobe, this collection will take you from yoga to spin and all the way to coffee afterwards – hurrah! Sally truly understands that every second does count. Hues of black and white prints team together with candy-coloured separates so you can style and create numerous gym-ready looks. 
Passionate about healthy eating and living too? Then dip into the Every Second Counts blog for tips and tricks on better living. Prices for the sportswear start from £46 and you can shop the collection at everysecondcounts.co.uk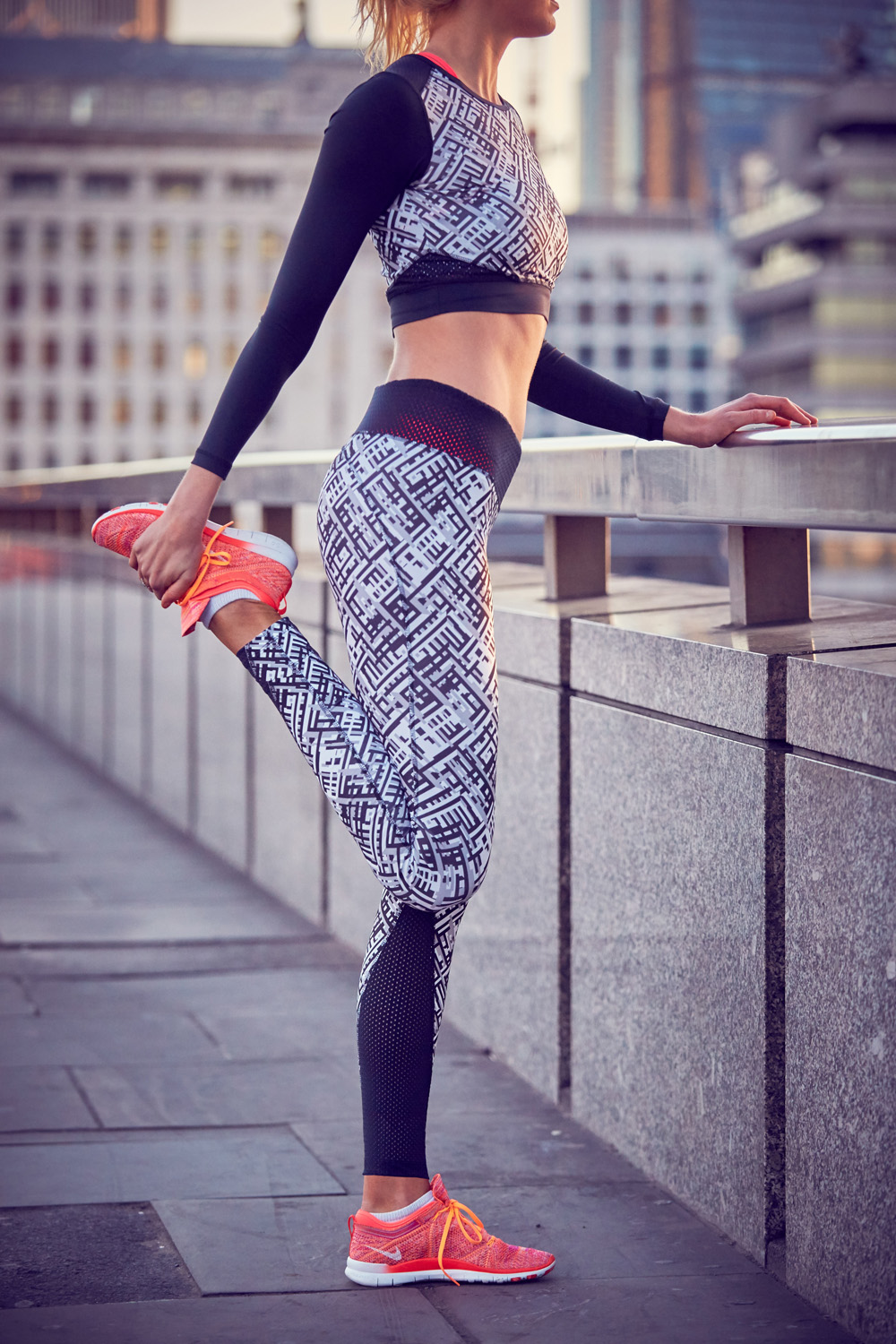 Lulu Lemon 

A yoga-inspired athletics brand, Lulu Lemon is one of our new favourite hot spots for getting our hands on gorgeous printed leggings and shapely tops for when we finally get that hour to breathe, stretch and relax. Working closely with customers and what they think of the brand, Lulu Lemon prides itself on the fit and functionality of the fabrics it uses. With a strong fashion mind, its colourful designs fit so well you won't want to take them off. While dominantly a yoga-kit company, Lulu Lemon understands we're into a variety of sweaty pursuits, so whether it's spin, running or boxing, the versatile fit and style of the kit available means we're covered. Prices range from £38-£88 for crop tops and £68-£108 for pants. You can visit one of their London stores or purchase at lululemon.co.uk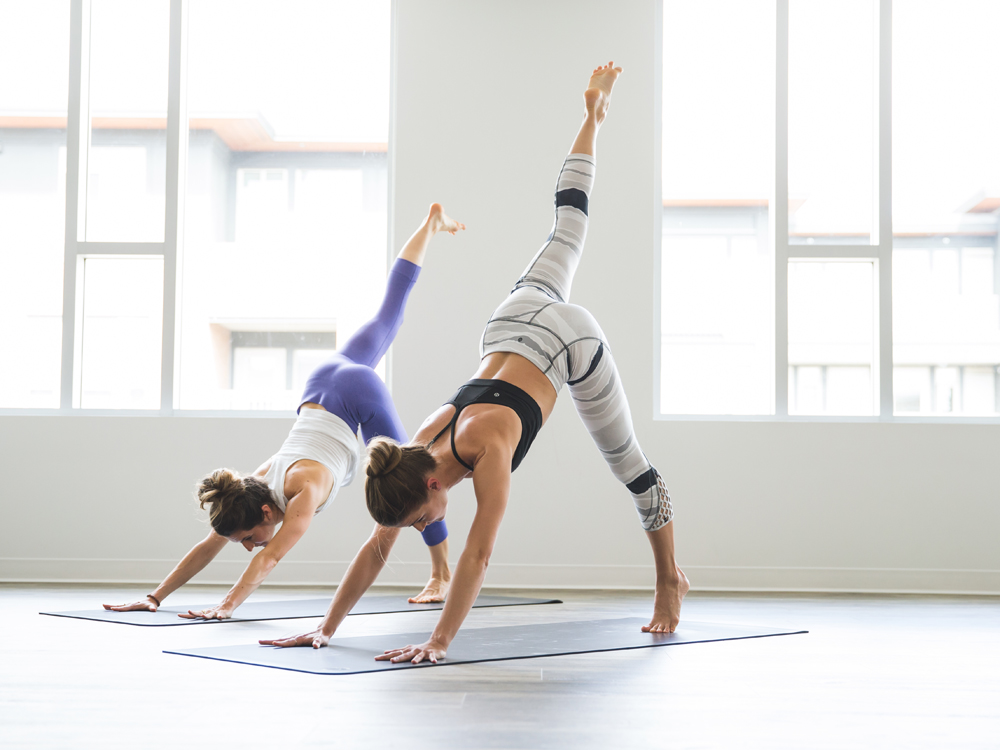 Björn Borg 
For those hard-core tough girls that you just don't want to mess with when they're working out, we introduce to you Björn Borg. The brand showcases a huge range of sports apparel – from clothing to trainers and bags, and more recently underwear (which we think is red hot!) – with clashing tribal prints in burnt orange and fiery reds. The clothing is inspired by traditional body armour and how the body is protected. Be ready to intimidate the rest of your body-combat class as you work it in strong silhouettes and graphic patterns.  
Prices start from £15 and the collection is available at ASOS and House of Fraser. For more information, visit bjornborg.com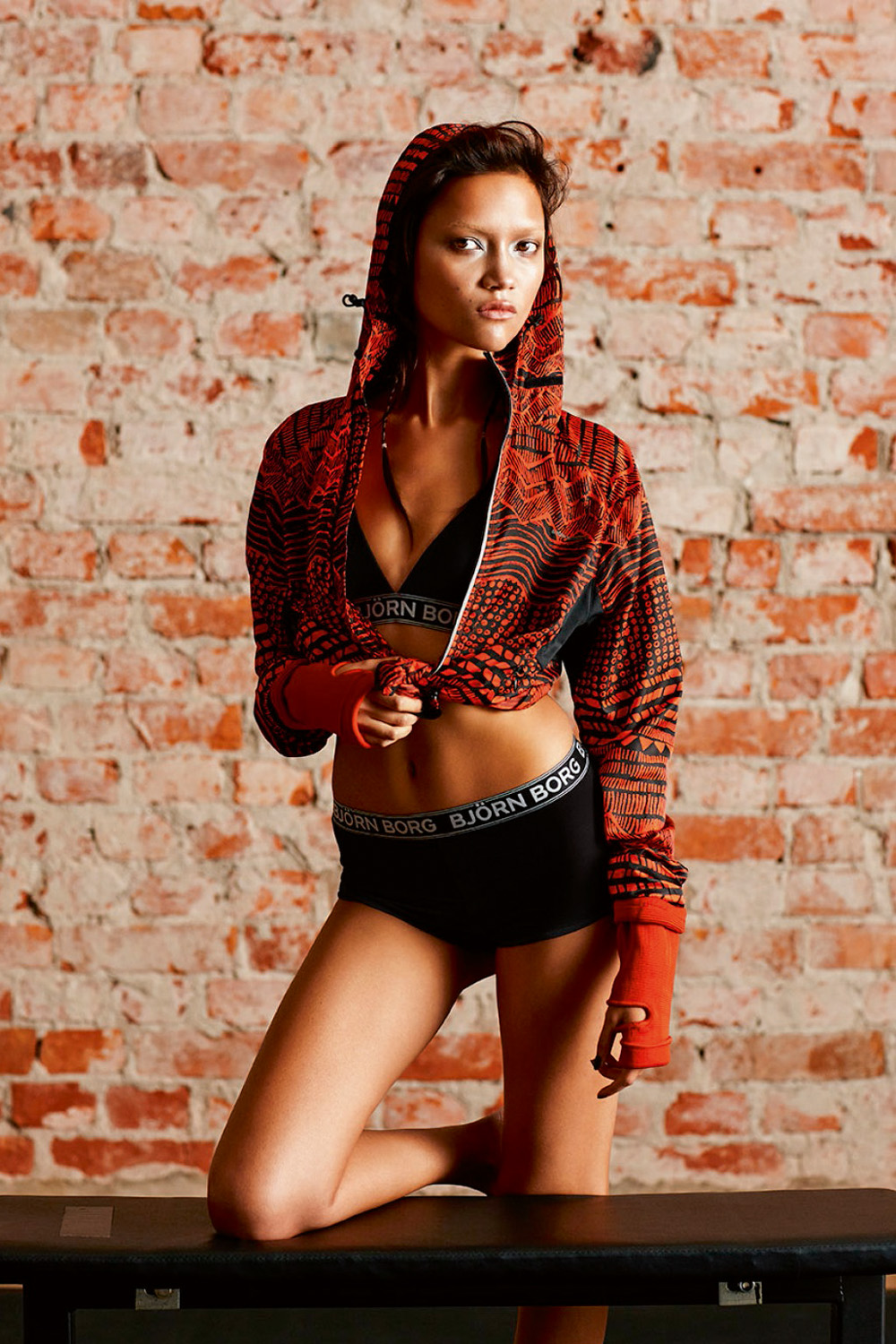 Laain 
You may not have heard of activewear brand Laain yet as it was only launched in 2014, but it's fast becoming one of the chicest sportswear companies around. Launched by fashion designer Sheila McKain-Waid and stylist Tamara Rothstein, this brand has a set of extremely creative hands behind it. This season, the high-end fashion-sportswear collection is made up of crop tops, vests, leggings and knitwear in the form of hoodies and jumpers; all in a rich, warm-blood colour palette.
Another addition to the capsule collection is yoga wear, which the pair has designed in subtle grey and pink tones with softness and comfort in mind. This really is a collection to suit whatever mood you are in and if you're a fashion-savvy gym goer then this is definitely the brand for you. The collection is sold on Net-a-Porter and prices range from £80- £275.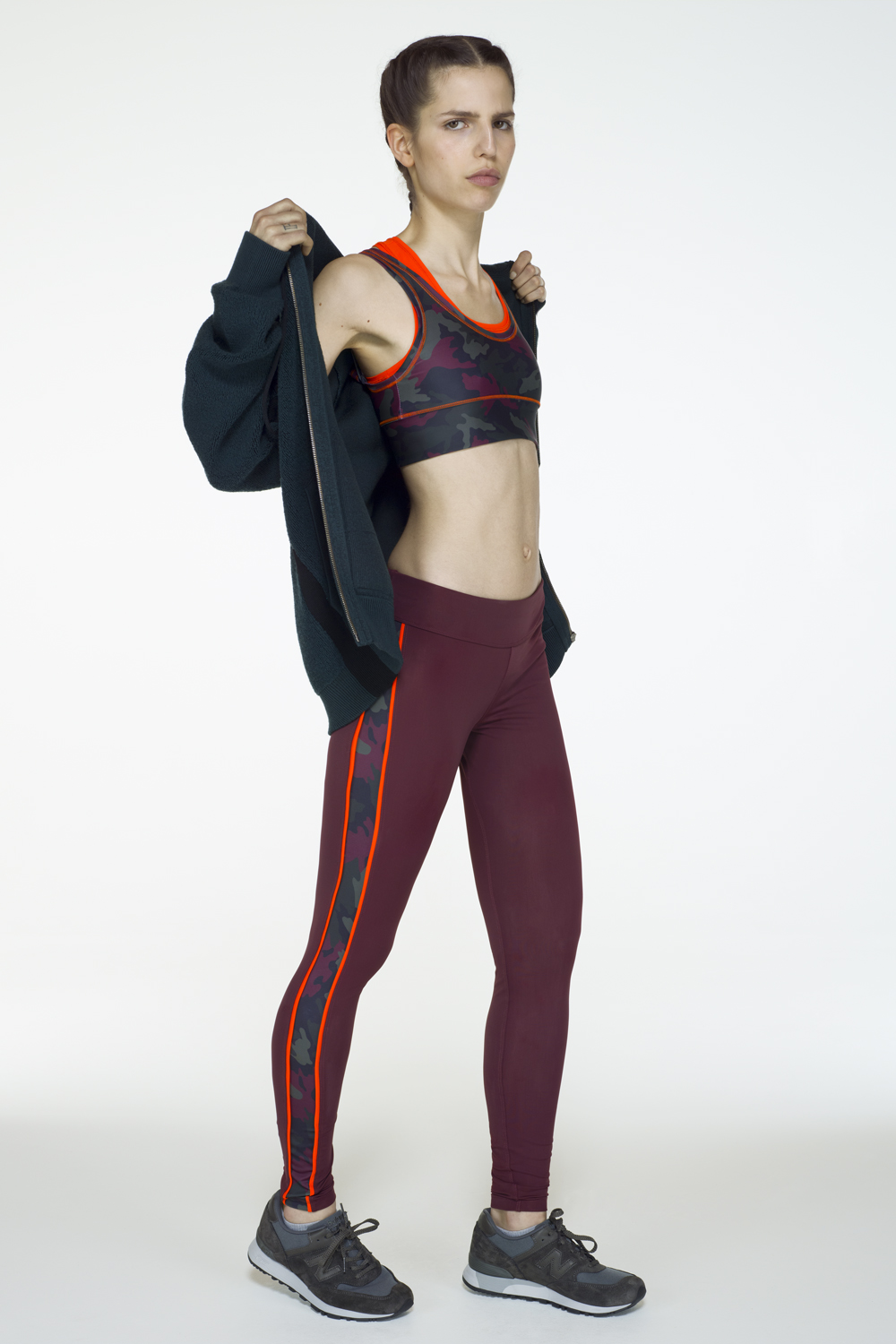 No ka 'oi
Move over classic sports brand, the fash-pack has found a new top dog in town and boy are we obsessed. No ka 'oi is an Italian-designed, Hawaiian-inspired (yes, that's correct) action couture brand. Gymwear just stepped up about ten notches as we enter the realms of active couture – and the MC fashion team are all over it. This fashion-forward brand has designs for both the SS season and AW, and both include a vast range of items to suit all sporting activities. The collections have been designed with such creativity they actually look like fashion ranges rather then ready to wear gym pieces – but everything is packed with technical microfibre that supports comfort and performance. 
Prices range from £90-£299 and you can find the collections in Selfridges, Harvey Nichols and online at Matches.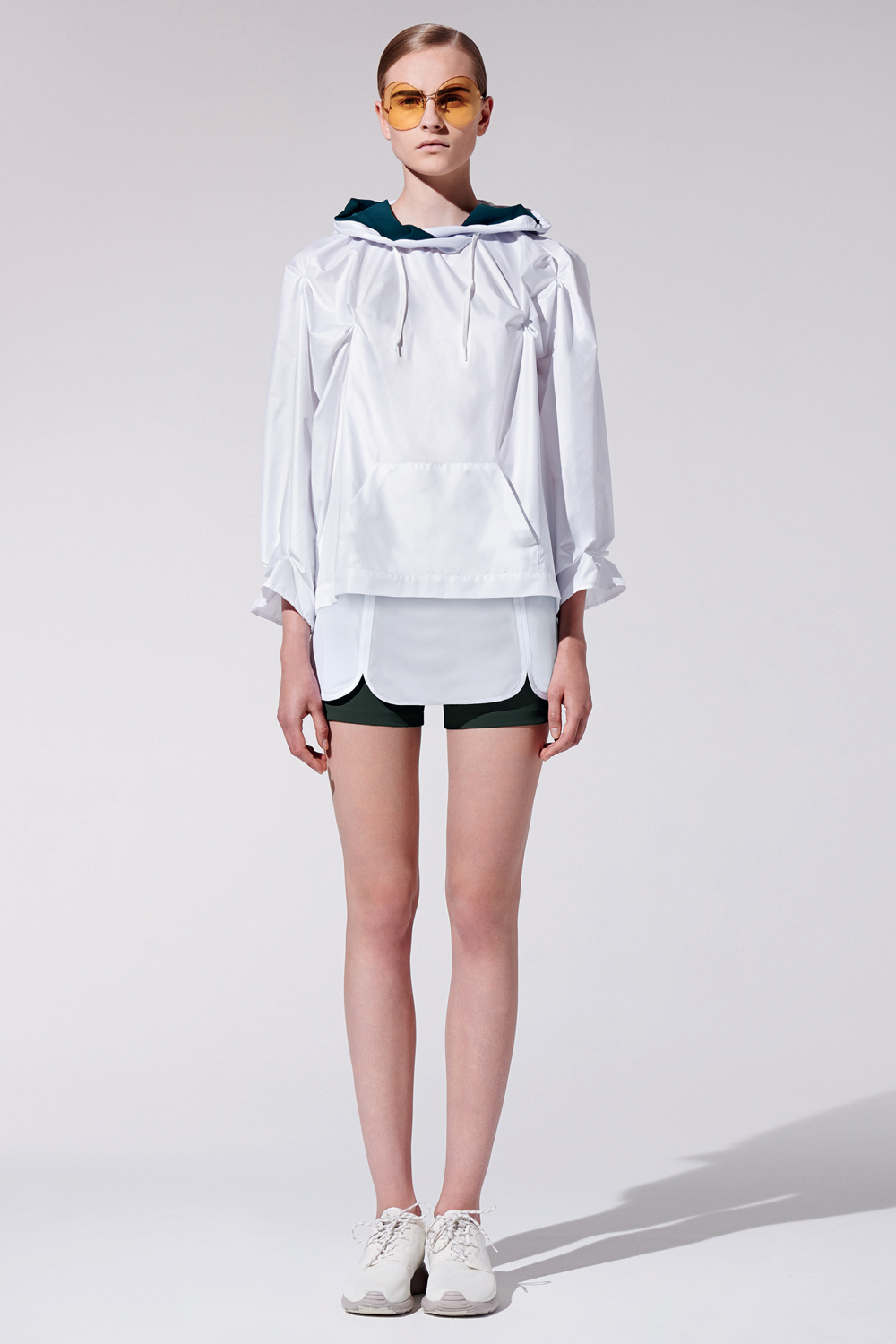 Whistles x Frame 
Our favourite high-street fashion brand Whistles has teamed up with London-based fitness studio Frame to create a 13-piece capsule collection of utter gorgeousness (in our opinion). The fashion-led active range is designed to take the modern woman from street-to-studio, class to café effortlessly. The outstandingly comfortable pieces are stretchy and made with dry-fast fabrications so they work just as hard as you do. The collection consists of lightweight, loose-fit cotton trousers and jumpsuits with thin-strap crop tops to flatter a feminine shape while keeping you 100% comfortable.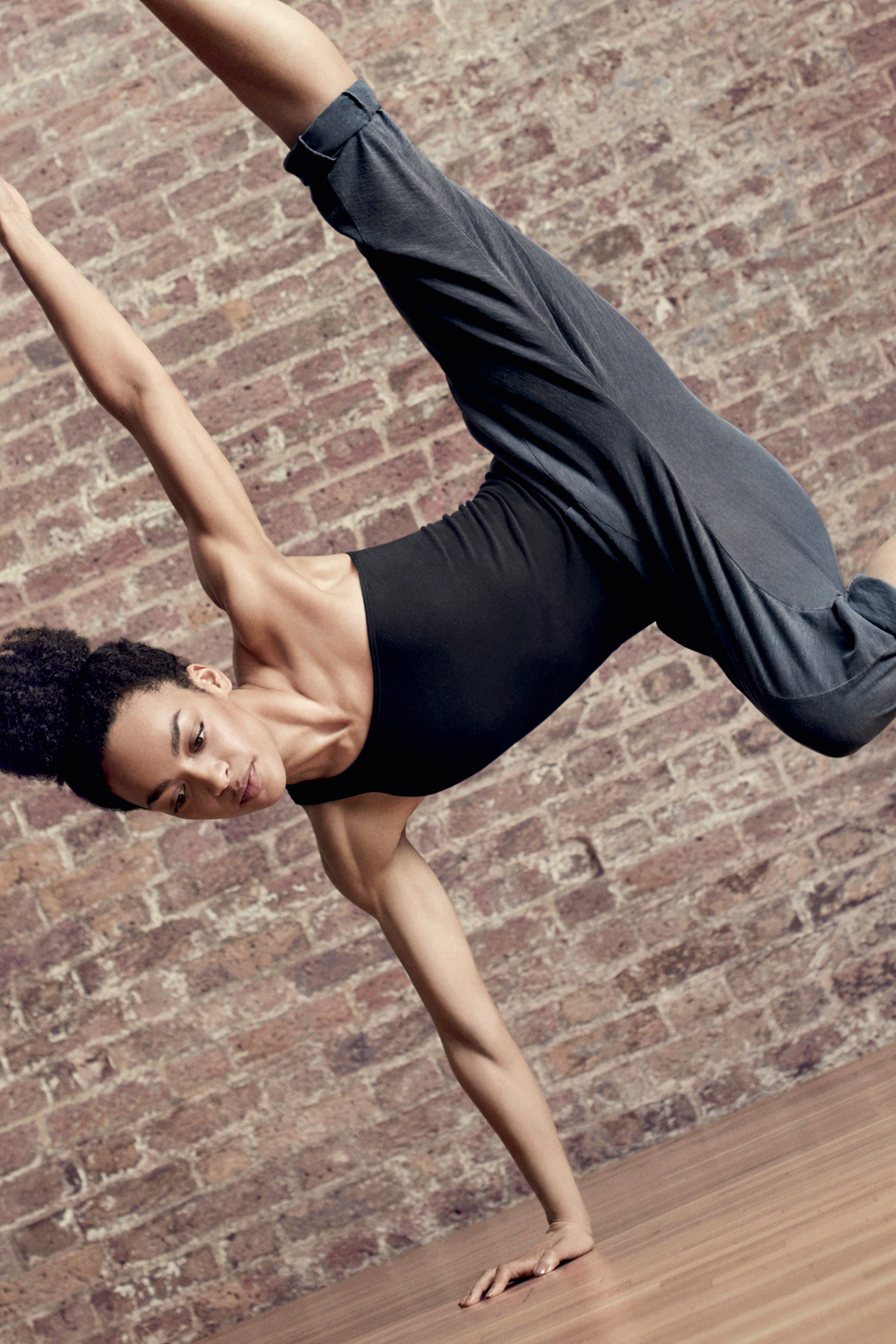 We are Handsome
We are ecstatic that one of our favourite swimwear brands has now introduced a sportswear collection too. Its multi-coloured, infamous tiger-head prints are being taken to next-level coolness as We Are Handsome are about to launch their second capsule activewear range – Heat Two. Consisting of micro bra tops, crop tops and a selection of leggings in a vast range of coloured-all-over prints, this collection is a true head turner. So whether your doing hill sprints inbetween sunning yourself on holiday or you've got the guts to flaunt it down at your local gym, your workout is set to be as feisty as your attire. 
The collection is available at wearehandsome.com and in selected stockists, with prices ranging from £54-£135.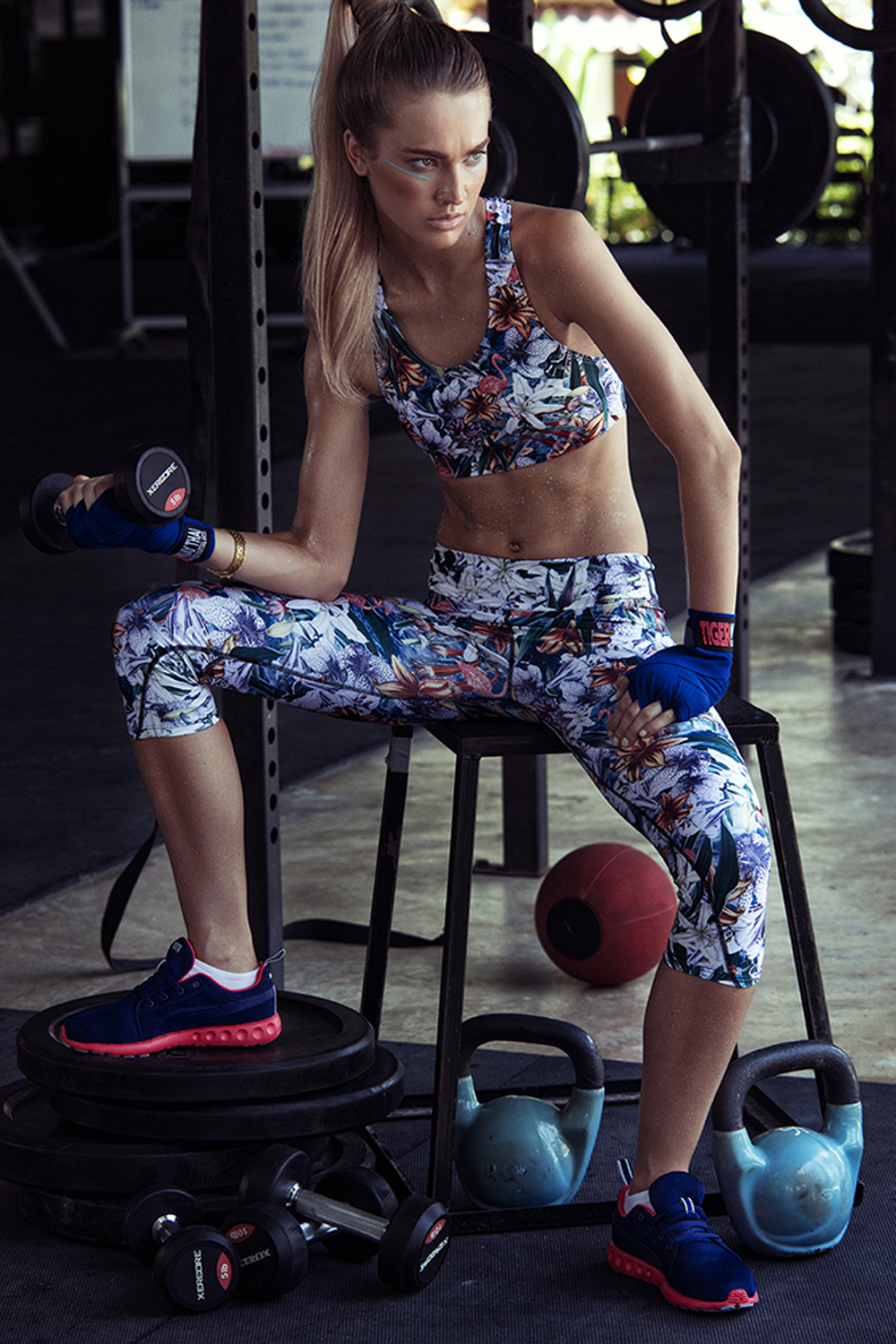 Vaara 
Are you one of the many miraculous women that are currently juggling a 9-5 occupation, 2.5 children and trying to fit in yoga three times a week in a bid to maintain a super-fit body (and keep your mind sane)? Well you are not alone and believe it or not there is a way you can still look and feel great with activewear brand Vaara. Designed by Tatiana Korsakova who is a mother, businesswoman and discerning gym goer herself, she understands the need for versatile clothing that will carry energy and poise beyond the gym. 
We love this capsule collection for its laid-back essentials which deliver comfort while complementing the female figure. So if you often find yourself cooking the family dinner still in your gym gear even though your class was at 11am, then Vaara is your answer to an all-day effortless, cool and comfy look. 
Prices range from £40 up to £350 for the cashmere knits and the collection can be found in selected stores and at vaara.com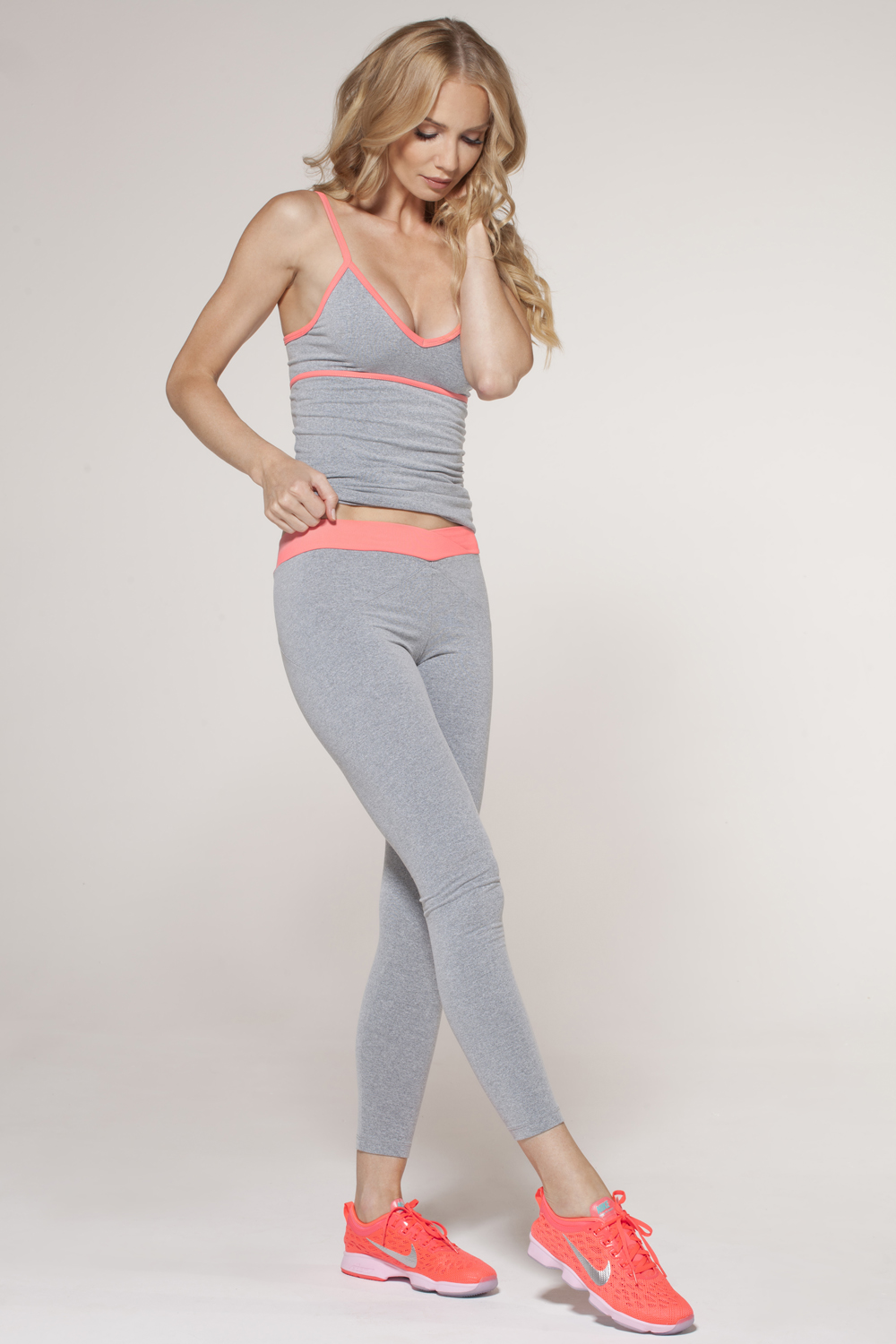 Source: Marie Claire Fashion News