It shouldn't happen to a bride, let alone a celebrity bride but alas Nicky Hilton's utterly beautiful Valentino Haute Couture bridal veil very nearly came a cropper on Saturday, when her train got caught underneath the wheel of her waiting Bentley (well of course it was going to be a Bentley, natch).
The scene was, of course, caught in its entirety by the waiting paps as heiress Nicky emerged from Claridge's hotel in London. Managing to avert a potential dress disaster though Nicky's dad, Richard Hilton, came to the rescue in seconds and liberated the aforementioned-veil.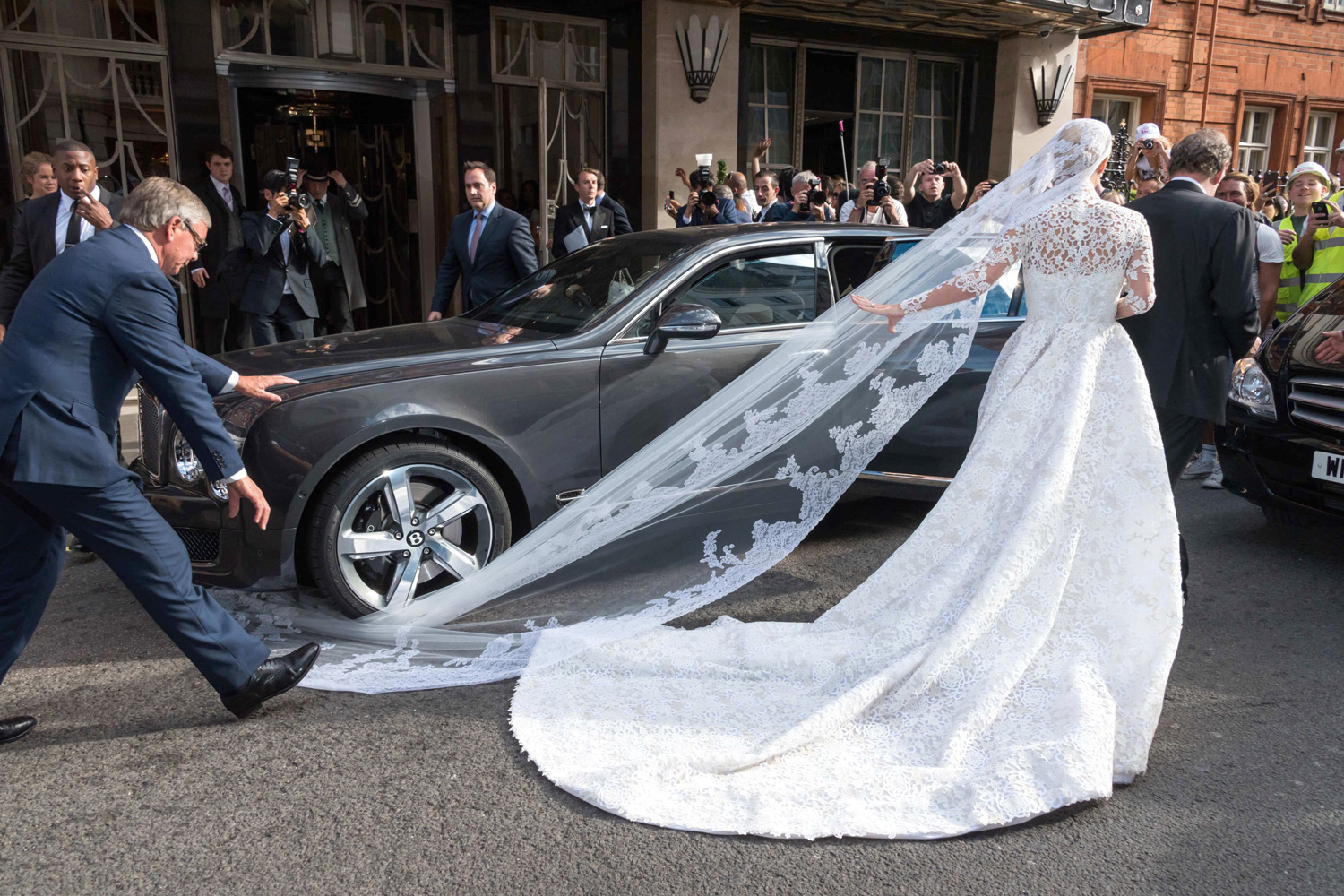 Luckily, despite the veil looking good and caught at one point, it would have appeared that it didn't suffer any noticeable damage – her crystal-embellished bridal outfit reportedly came with a £50,000 price tag, so you'd hope not at any rate.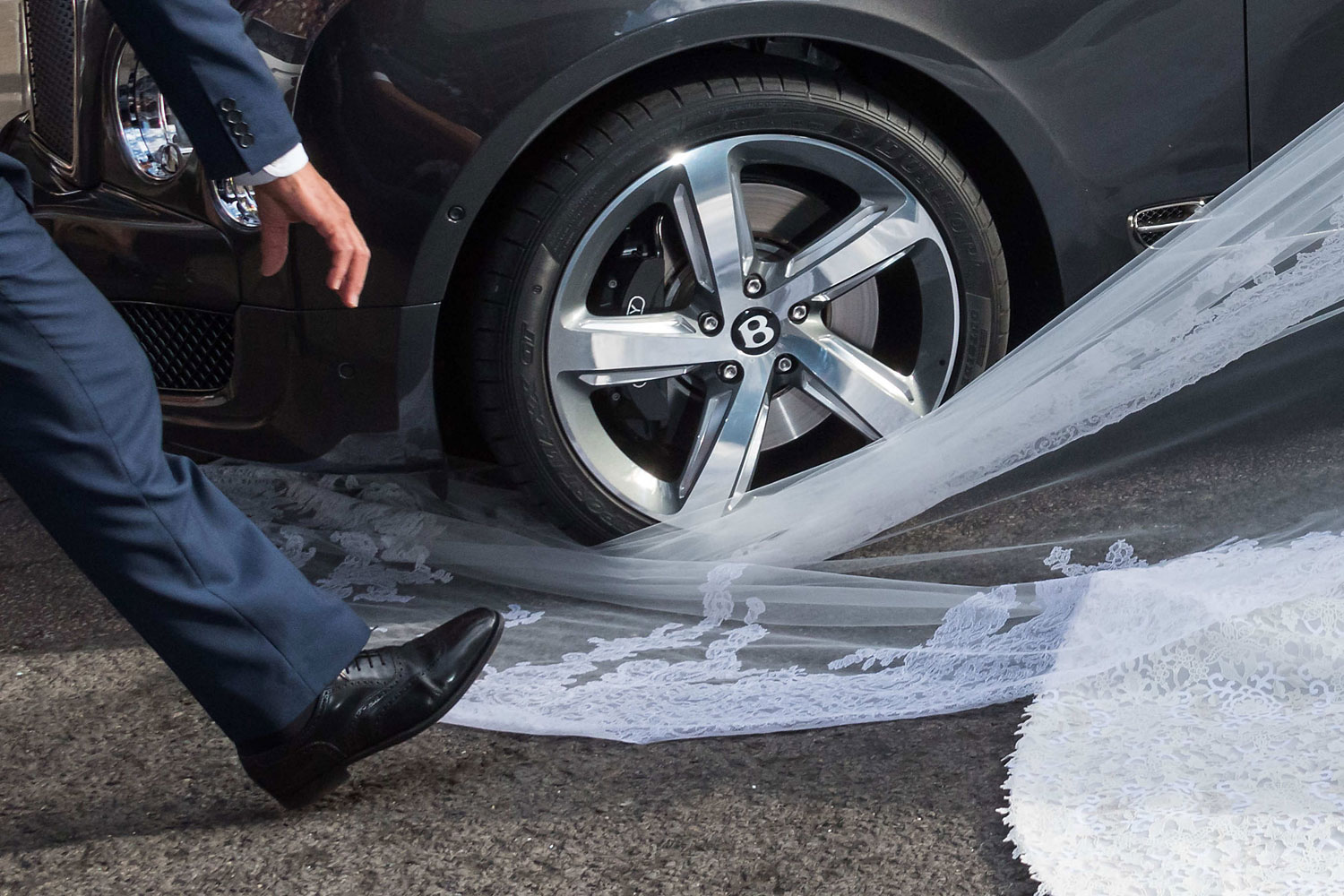 However, the bride herself handled the situation like a pro before getting into her waiting carriage to marry James Rothschild at a star-studded ceremony at Kensington Palace.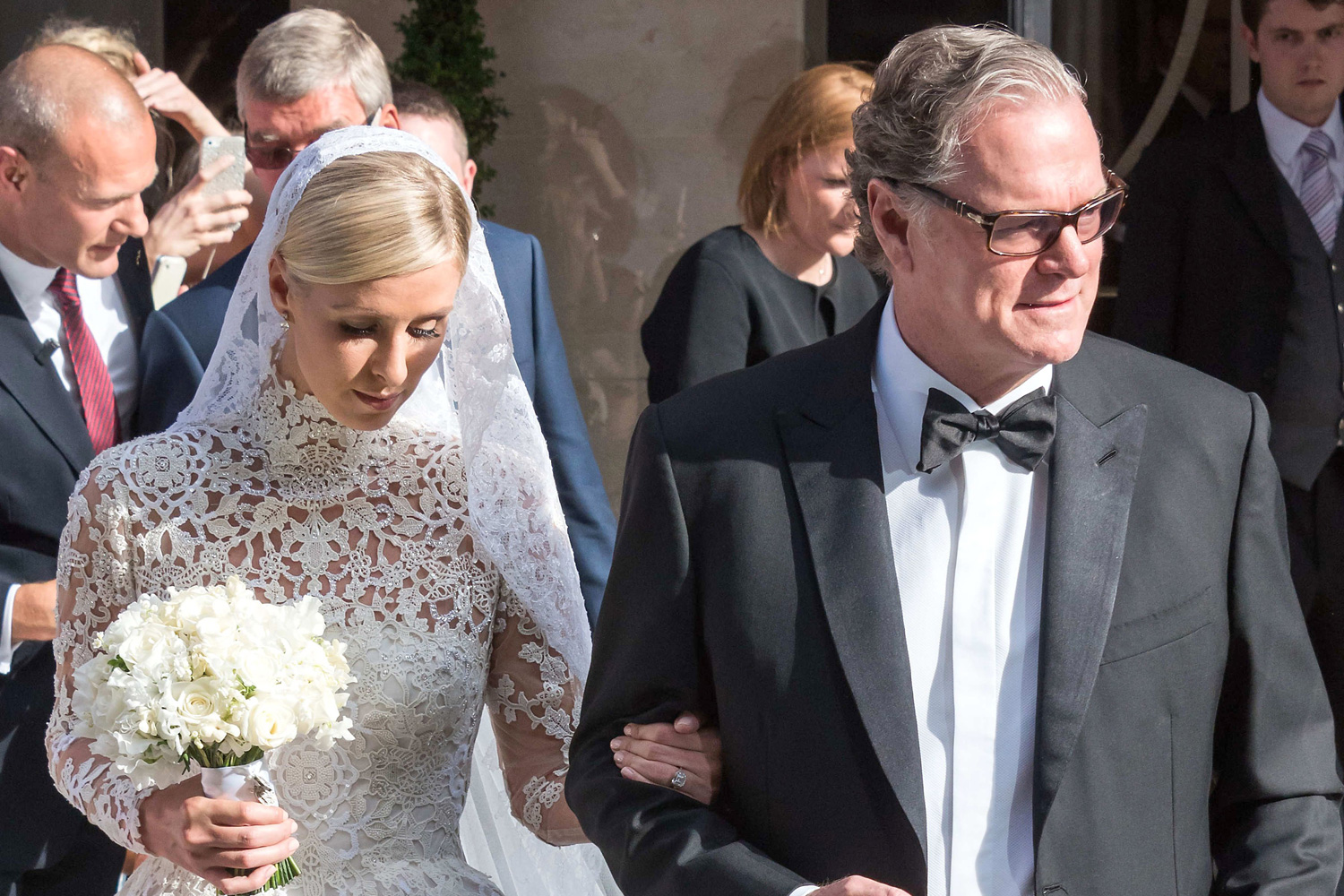 So all's well that ends well, right?
Like this? You might be interested in:
Celebrity Weddings In Pics
20 Wedding Shoes for The Fashion-Forward Bride
Source: Marie Claire Fashion News