Christian Louboutin is expanding his budding beauty empire with a new product launch – lipsticks.
Yes, you will now be able to match your pout exactly to your favourite heels, wearing his trademark sole shade of red as a Christian Louboutin Lip Colour.
While 'Rouge Louboutin' is of course the leader of the pack, the collection features plenty of other colours to inspire – 36, to be precise – with luxe names like Rose du Desert (a lilac-y blush), Private Number (a deep red) and Mexicatchy (a coral-y fiesta pink).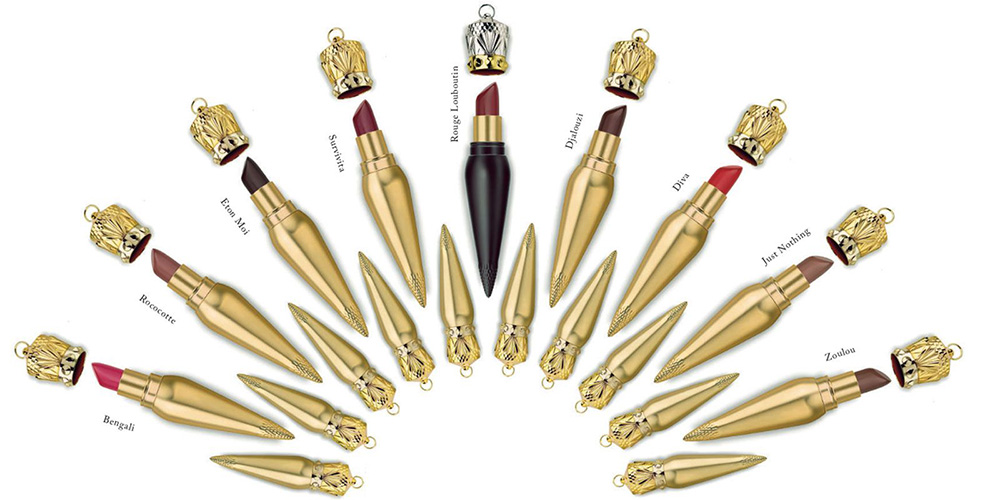 There are also three textures to choose from – Silky Satin, Velvet Matte, and Sheer Voile – each inspired by a category of Louboutin shoes or bags.
At £60 a pop, these colour hits don't come cheap, but we're calling them ornaments as much as beauty products. One of the most exciting elements is definitely the packaging, as each lipstick comes encased in a gilded Art Deco-style bullet, covered in fish scale textures and mosaic-like patterns.


'This precious object will be coveted by others,' Christian Louboutin says of his new creations. 'Suggesting a purse full of rare and precious stones that could have been discovered in Ali Baba's cave, it will arouse lust and desire…and is made to be stolen.'
Louboutin started building his beauty empire last year with a popular nail polish line, the packaging for which was incredible too – think an icicle-like weapon with a high gloss finish.
Make-up junkies and #BBloggers will have to wait until 1st September to get their hands on the new treasures, all available from Christianlouboutin.com.
Source: Marie Claire Fashion News