Anya Hindmarch's SS16 collection took all the high street logos we know and love, and put that fun fashion spin on things as only she could. Boots boots! John Lewis 'Never knowingly undersold' slogans! And was that the Nationwide logo from the 80s we just saw?!
Here, the designer herself lets us into her brain…
Anya Put Quirky Twists On All Our Favourite Household Brands…
'What's not to love about Boots boots?' she asked us when we spoke to her post-show. 'No there's no logo I won't touch! For me it was all about tessellation and appreciating the beauty of those patterns within those beautiful logos that I love.'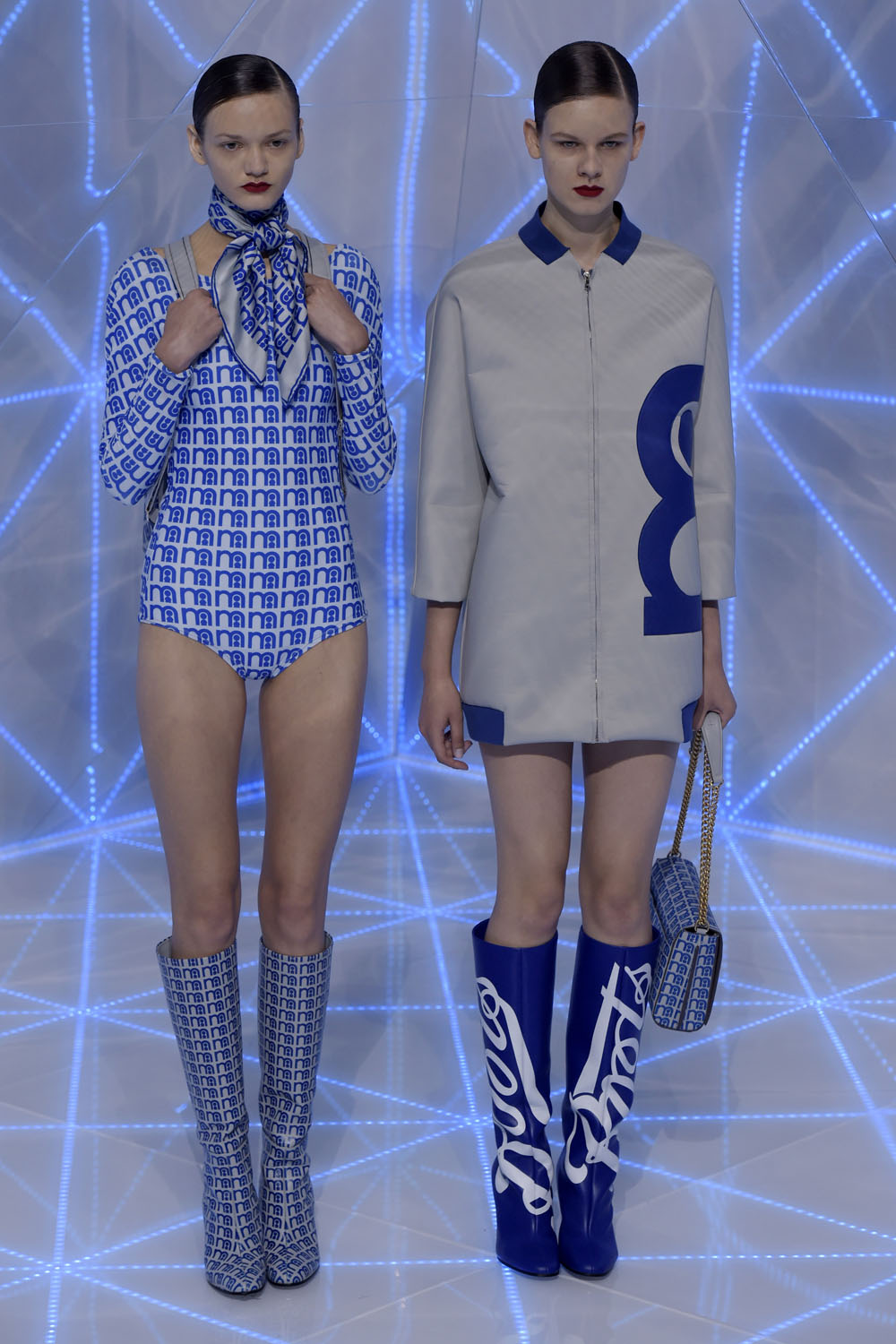 She Is, As Always, Making The Everyday Exciting…
'The collection is born from my fascination with recreating the everyday in the most luxurious way possible.' Having previously found her literal design inspiration in everything from Kellogs Cornflakes to the road signs on the M25, Anya is undoubtedly London's queen of quirky (super-covetable) accessories.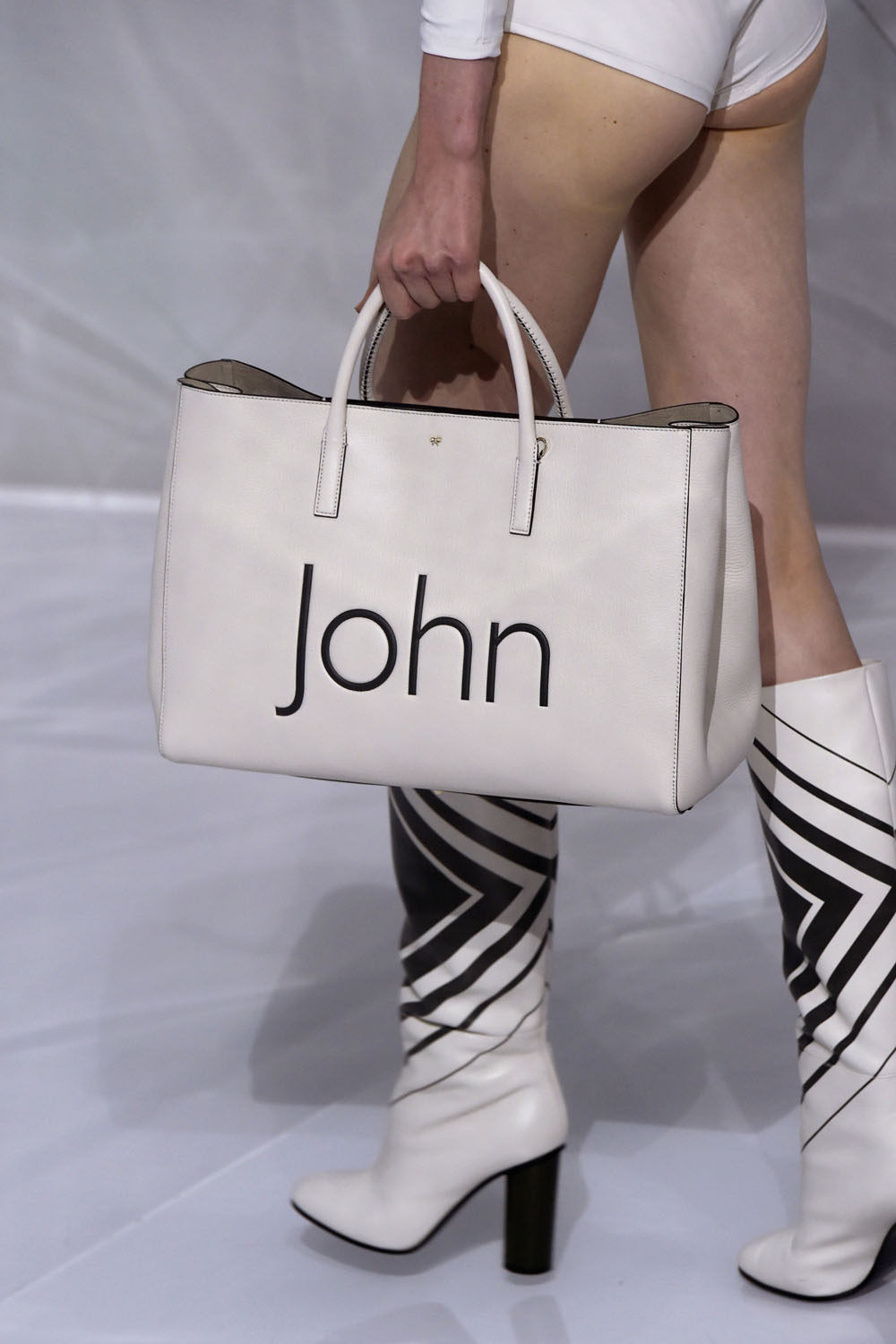 She's Upped The Ante With Ready-To-Wear… 
'We did sweatshirts, boots and scarves for the first time. It's this idea of ready-to-wear as accessories, not a full line, but pieces that pack a punch – it's things that I want to wear.'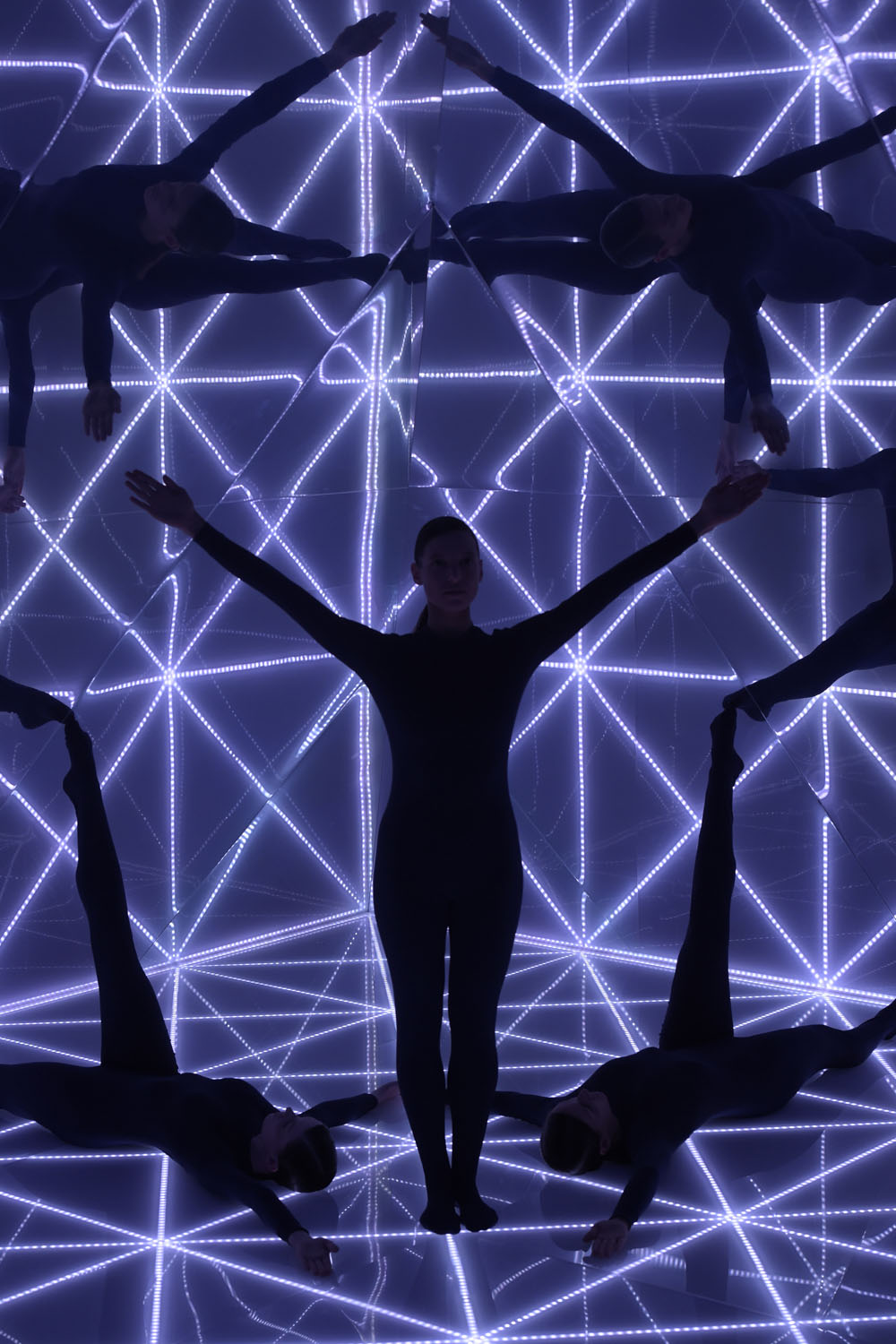 There Was A Magical Mirror Performance…
And not one of Anya's perfectly choreographed models put a foot out of place. The runway was a maze of reflective pyramids, tripling the appearance of each model and creating fantastic effects when the designer's troop of gymnasts emerged. 'The choreography took a lot of work, it was an absolute head fire but creatively it was really exciting. I thought with the mirrors the patterns would look even more abstract – it all made sense to me!'
More News:
Source: Marie Claire Fashion News