This is a Marie Claire Advertorial.
Since leaving her family's Devonshire farm at 16 to pursue a modeling career, Rosie's perfectly proportioned and English Rose features have led her to international success. Voted the Sexiest Woman In The World, Rosie has not only featured in campaigns for Burberry & Victoria's Secret but along the way has also starred in two major Hollywood movies. In addition to her stellar modelling career, Rosie has also been steadily building a reputation with M&S as a hugely talented and inspirational designer; her brand Rosie for Autograph being the store's fastest and best-selling lingerie collection in it's history.
Her signature rose theme runs throughout the ever-expanding collection, which now includes two fragrances as well as gorgeous lingerie and vintage-style pieces. The rose-print is everywhere – even woven within the lace of the Beau Bra, one of Rosie's personal favourites.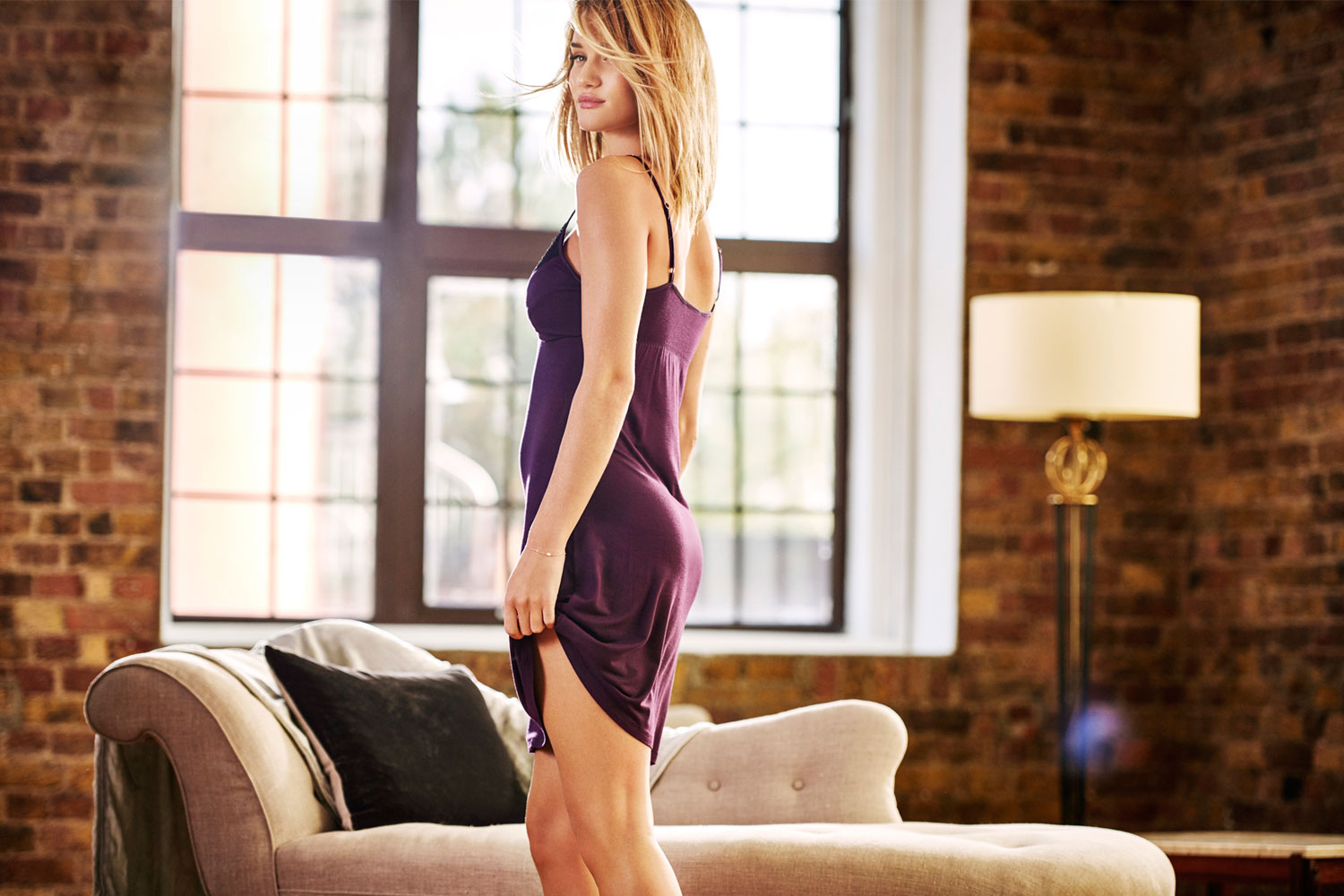 'It's funny – when I started modelling I had no inhibitions, but now there are a lot of conscious decisions that go into the business and my Career' She explains.
Essential to the brand has been the decision to make the collection appealing and accessible to women of any age by being subtly sexy, comfortable and luxurious whilst remaining M&S affordable.
'I am a details persons right down to the tiniest thing,' Rosie says. 'It was important to capture that in the range. Every single item within the collection has a little rose-gold coloured tag. It feels like a personal note from me to the customer.'
To achieve that standard consistently she's built a strong team around her.
'The Rosie for Autograph team is a family now, from hair and make-up to design. I'm a creature of habit and like to have the same people around me.
'Building the business has been a dream come true – and there are still so many exciting things to come.'
See Rosie modelling her favourite pieces and explaining just what it takes to create a best-selling lingerie brand…
Shop Rosie for Autograph now

Source: Marie Claire Fashion News